Join the Chant with Madhavi, Petros, Visvambhar, & Caitanya Rasa Das
Meet the Musicians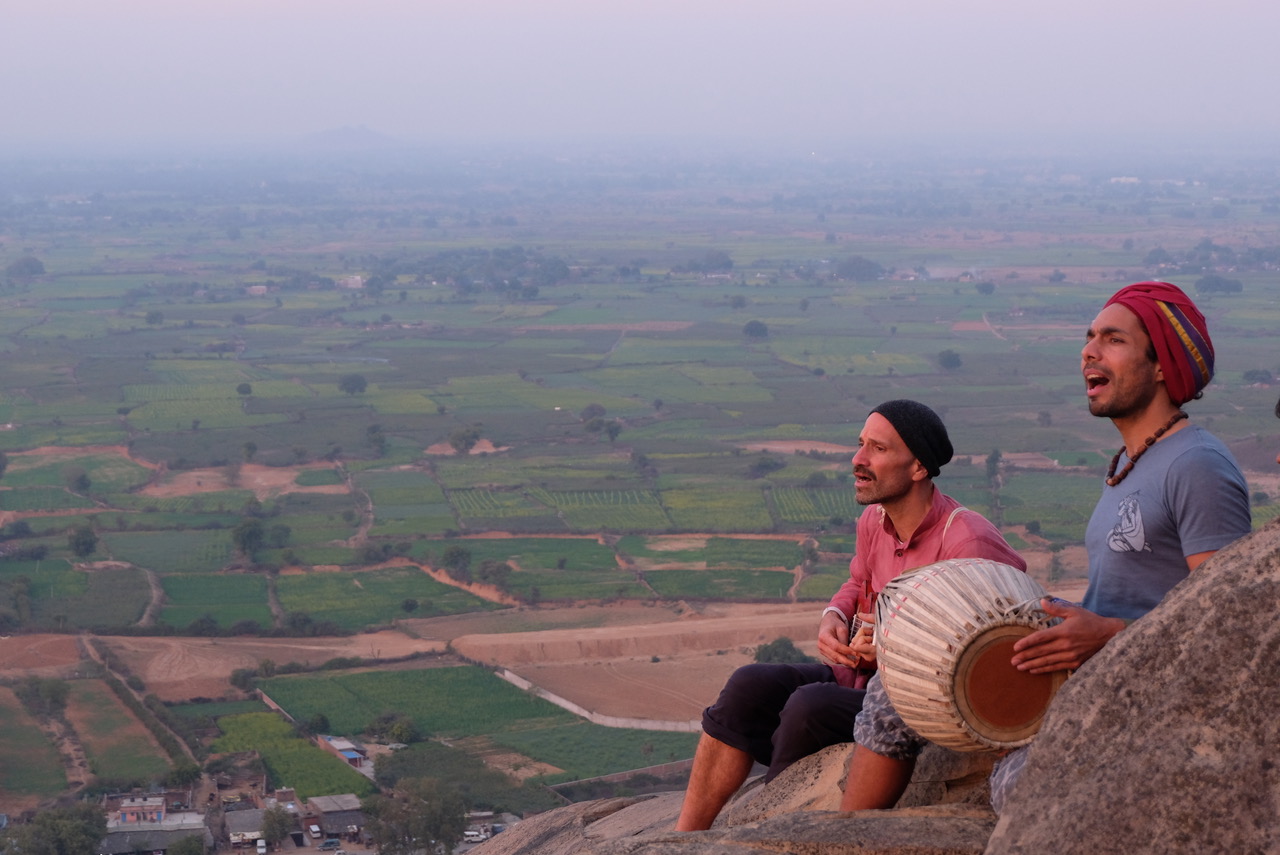 Petros Haffenrichter
Petros (above left), musician, yogi, philosopher, life-artist is a senior Jivamukti yoga teacher, opened his first yoga-school in 2002. He has been a regular guest teacher and performed kirtan in yoga schools of different traditions around the world and at intl.festivals for many years, teaching and lecturing. Asana, pranayama, Nada yoga, and philosophy. Through his present, funny, and deep teaching he has been influential to many practitioners and has taught and educated hundreds of yoga teachers globally.
Visvambhar Sheth
Visvambhar Sheth (above right), starting at the age of 5, he has spent his life leading Kirtans in the ISKCON (Vaisnava) tradition. He is a multi-instrumentalist, and a master of the Mridanga drum and performs in traditional as well as fusion styles. Vish started performing in the modern yoga studio culture 2009, and since then he has performed at countless studio gatherings and well known spiritual venues like BhaktiFest and Omega Institute. Vish has not only mastered his art but has a rare capacity to invoke the 'rasa' of the essence do the transcendental energies that define the Kirtan path.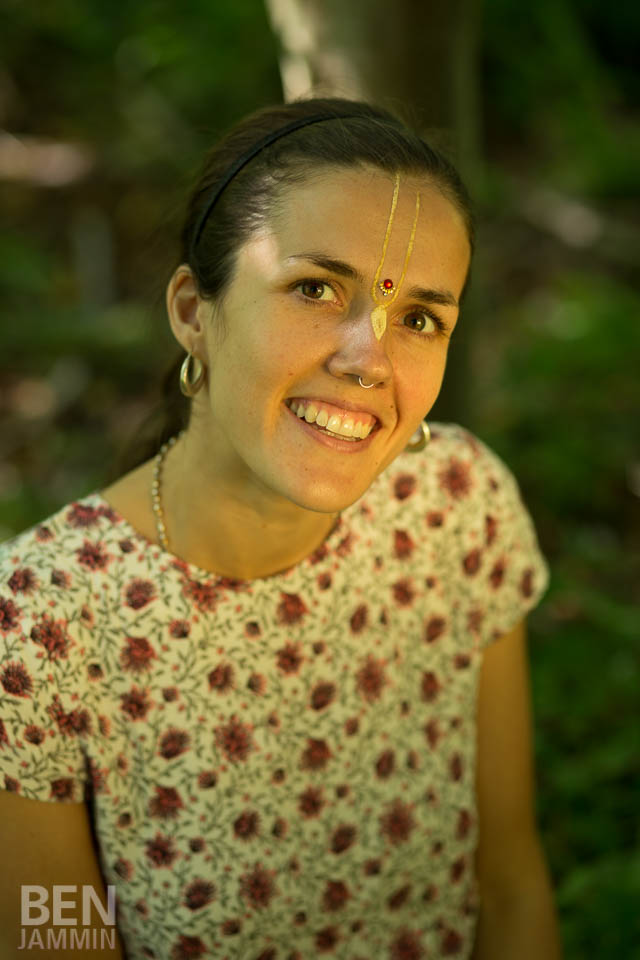 Madhavi
Madhavi played the piano for five years and enjoyed music theory training with Wolfgang Metschel in Berlin. In addition to learning other typical Indian instruments such as mridanga and cymbals, the introduction to playing the harmonium was obvious. Since 2005 she has been practicing Bhakti-Yoga in the Gaudiya-Vaishnava lineage, making recitation (Japa) and chanting of mantras (Kirtan) a daily part of her practice.
Caitanya Rasa Das
Caitanya (above left) has been practicing Bhakti Yoga in the Gaudiya-Vaishnava lineage for about ten years. On his spiritual path he received great enrichment and inspiration, especially from the teachers, AC Bhaktivedanta Swami Prabhupada and Radhanath Swami.