Led by Kristin Wynn
Take some time to reconnect with your breath, to meditate, stretch, relax, and release from the pressures of everyday life.
These sessions have been designed to support the innate capacities of your parasympathetic nervous system. Special care will be taken to help address and alleviate chronic stress and symptoms of anxiety, depression, and trauma.
The practice of embodiment begins within and extends beyond the yoga mat or meditation cushion. When we feel safe, rested, and connected within ourselves, we are better equipped to move outward and take action as needed in our lives, relationships, and communities.
Please wear clothing that will allow for gentle movement and stretching. No prior experience with yoga or meditation is necessary.
IMPORTANT: If you are experiencing acute symptoms of anxiety or depression, please consult Kristin prior to attending: [email protected]
Attend one workshop or the entire series: September 21, October 26, November 23, December 28; 4pm-5:30pm
About Kristin Wynn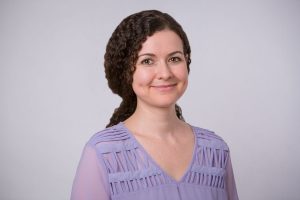 Kristin Wynn, LCSW SEP RYT is a Licensed Clinical Social worker, Somatic Experiencing Practitioner,and Registered Yoga Teacher. She founded Tapestry Psychotherapy as a platform for integrating beloved perspectives from social work, psychoanalytic psychotherapy, contemplative practices, and the arts. Kristin offers a client-centered and strengths-based approach in her clinical work, gently incorporating the body/nervous system in treatment. Mindfulness practices, including silent meditation and conscious movement, are central to Kristin's life and work.