A meditation workshop with Ryushin Marchaj
In our fast-paced world, with all the problems we encounter, there is continual pressure to do something, the sooner the better. Yet, compelled to offer solutions and fixes, we frequently seem to engage while remaining deeply disconnected, from ourselves and the circumstances we face. 
The spirit and dynamic of silent meditation is not to withdraw. It is always to recognize and cultivate the still point of the churning world on a continuous basis. That stillness is there amidst the breath, and at the center of the hurricane. Ignored, it remains hidden. Practiced, it informs all we do, and allows for healing and wholeness to manifest. 
In this intensive workshop, we will return to fundamentals of seated meditation, practice concentration and presence, and explore how formal sitting supports our efforts of engaging the whirlwinds of our lives. 
About Ryushin Marchaj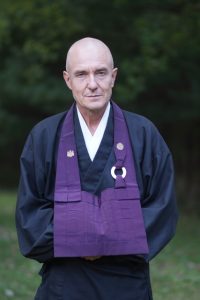 Ryushin Marchaj, Sensei, is a priest in the tradition of Zen Buddhism. He entered full-time residential training at the ZenMountain Monastery in 1992 and served as Abbot from October 2009 to January 2015. Drawing on his extensive background as a physician and psychiatrist, Ryushin's infectious interest and thorough training in the workings of the mind, combined with his skill as translating complex concepts into accessible, everyday language, characterize his unique teaching style.