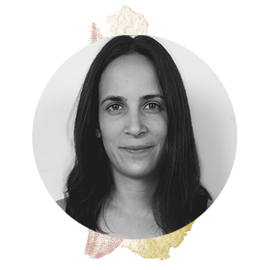 Alessandra is a dedicated Ashtanga practitioner. It has not been always the case though. Her yoga journey started in 2014 in Strasbourg and has not stopped ever since! After two years of regular practice, she embarks on a 200hr TT in Vinyasa Krama with her beloved teacher Stewart Gilchrist who has and still has a great influence on her yoga path. In 2018 she decides to continue her studies with Stewart Gilchrist completing a 300hr TT.
Following her teacher's lineage, she becomes more and more interested in Ashtanga and Jivamukti. While keeping a daily Ashtanga practice, she attends a 40hr TT with David Swenson and thought it was the right time to finally integrate the Jivamukti method to her training background.
She is forever grateful to all her teachers for their knowledge and inspiration.