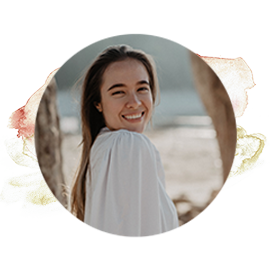 In 2017 I was in New York and visited Jivamukti Yoga studio there, where I dived deeper into this method, which I already tried before in Moscow.
At that time I worked in office and Jivamukti Yoga was my big inspiration. I found this method very artistic, wisdom, magic, structured and applicable to today.
In 2020 I decided to become a Jivamukti Yoga teacher and joined strongest teaching course in India.
Thanks to great founders of Jivamukti Yoga, who open the hearts of millions people through this teaching.
Thanks to my first teacher of JY in Moscow- Anna Lunegova, who represents this method in Russia at a high level.
Thanks to my mentor Martyna Eder whose subtle feeling of this life inspires me a lot.
I'm happy to be a part of Jivamukti Yoga and share this method with people in the South of Russia, where I live now.