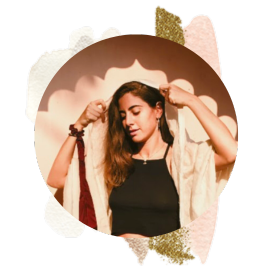 Sonia is a certified Jivamukti Yoga Teacher and Co-founder of Jivamukti Yoga Paris.
She started teaching yoga in 2016 in Beirut, where she is from. In 2019 she felt the need to leave her position as professor at the French University of Beirut and answer her calling to create a space where yogis would feel at home in Paris.
Her connection with the magic of rhythm & Bhakti is felt throughout her classes that are often described as deep and soft at the same time.