Discover our founders
ABOUT the founders
The founders of the Jivamukti Yoga Method are Sharon Gannon and David Life. They met in 1983 in New York City and began a creative collaboration that resulted in the Jivamukti Yoga Method.
Sharon Gannon and David Life taught and codified the Jivamukti Yoga practice for decades, attracting many students worldwide who became practitioners and teachers, adept in the Method. In 2017 they retired from public life and entrusted the lineage into the capable hands of Camilla Veen and Hari Mulukutla.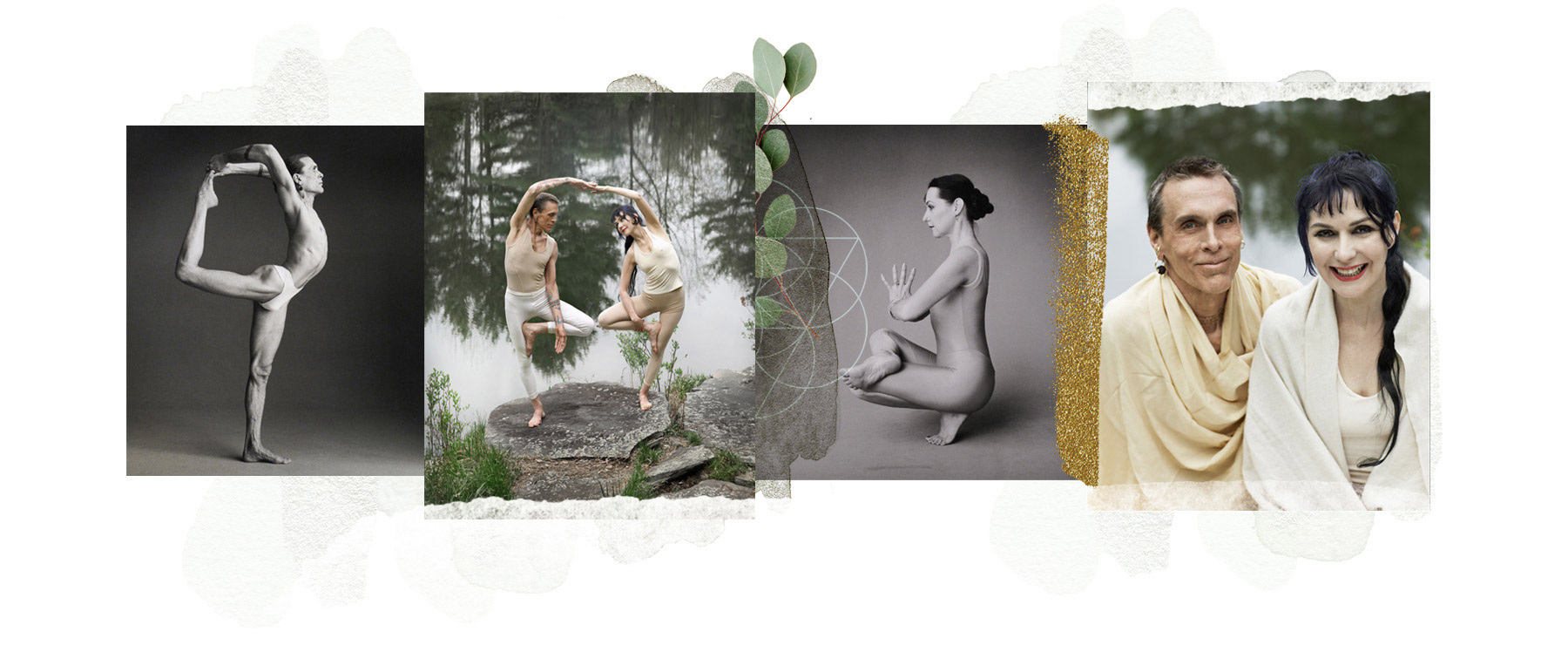 The Jivamukti Yoga lineage has been inspired, shaped, and blessed by the teachers who Sharon Gannon and David Life studied with over many years. Their most influential gurus are Shri Shyamdas, Shri Swami Nirmalanda, Shri K. Pattabhi Jois, Shri Brahmananda Sarasvati and Shri Milanbaba Goswami.
The role of the guru is to expose the seeker's misperceptions and guide the seeker toward self-knowledge. Resting on this tradition but operating on a world stage, Sharon and David have illuminated the deeper, esoteric truths of yoga, linked them to present-day culture and lifestyle, and encouraged practitioners to let go of what they think they know and embrace the path to liberation in this lifetime. Through the innovations of Jivamukti Yoga, Sharon and David have brought the ancient teachings alive, going to the root of their wisdom and making it relevant to the contemporary world. They are pioneers in teaching yoga as spiritual activism/activation, demonstrating that yoga is a living tradition, a complete system for accessing the lasting happiness that is available to all beings. They incorporate their profound talents and experiences as artists, performers and musicians into their teaching styles, making their teachings compelling, exciting and empowering.
SHARON AND DAVID HAVE BEEN FEATURED ON THE TODAY SHOW AND PBS IN THE UNITED STATES, AS WELL AS IN NUMEROUS IN-PERSON AND PRINT INTERVIEWS AND ARTICLES AROUND THE WORLD. THEY HAVE BEEN RECOGNIZED AS "INNOVATORS IN YOGA" BY YOGA JOURNAL, AND VANITY FAIR CREDITS SHARON AND DAVID AS "MAKING YOGA COOL AND HIP." TIME MAGAZINE NAMED JIVAMUKTI YOGA ONE OF THE IMPORTANT FORMS OF HATHA YOGA TAUGHT IN THE WORLD TODAY. THEY HAVE TRAVELED EXTENSIVELY, TEACHING AND PRESENTING AT AMERICAN, EUROPEAN, CANADIAN, ASIAN, AND SOUTH AND CENTRAL AMERICAN CONFERENCES.