Discover Jivamukti Yoga
The Jivamukti Method
JIVAMUKTI YOGA IS A PATH TO ENLIGHTENMENT THROUGH COMPASSION
FOR ALL BEINGS. THE JIVAMUKTI METHOD IS GROUNDED IN THE ORIGINAL MEANING OF THE SANSKRIT WORD ASANA AS "SEAT, CONNECTION" – RELATIONSHIP TO THE EARTH. EARTH IMPLIES ALL OF LIFE.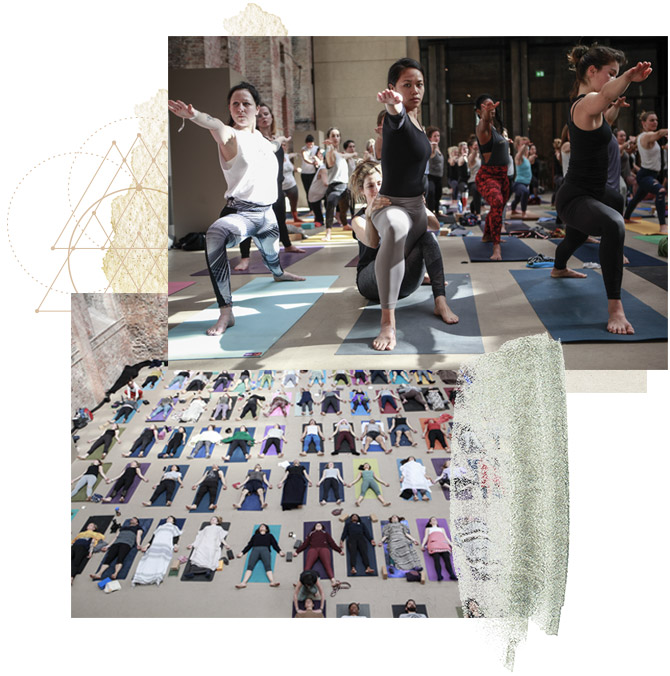 Citing Patanjali's Yoga Sutra, which states that asana should be sthira and sukham, Jivamukti Yoga maintains that one's relationship to others (asana) should be mutually beneficial and come from a consistent (sthira) place of joy and happiness (sukham). This is a radical idea that, when put into practice, can dismantle our present culture, which is based on the notion that the Earth and all other animals exist for our benefit and to be exploited for our own selfish purposes. So the practice of asana becomes more than mere physical exercise to keep one's body fit or to increase strength or flexibility; it becomes a way to improve one's relationship to all others and thus lead to enlightenment – the dissolution of the sense of separateness, the realization of the oneness of being, the discovery of lasting happiness.
FIVE TENETS OF JIVAMUKTI YOGA
This core philosophy is expressed through Five Tenets, which form the foundation of Jivamukti Yoga. Jivamukti teachers embody these tenets, so that they color all of his or her teachings whether in Fundamentals classes, Open classes, other classes, workshops, or even just interactions with others in the Jivamukti community. In classes other than Open classes, the teacher does not necessarily teach the five tenets explicitly or even state them out loud.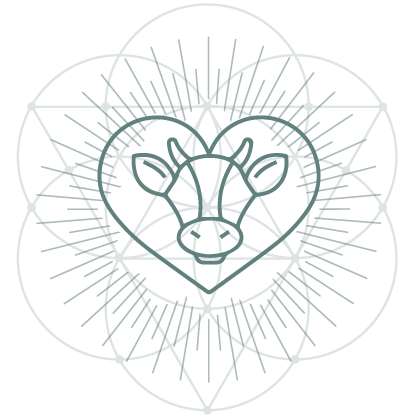 AHIMSA
अहिंसा

A non-violent, compassionate lifestyle extending to other animals, the environment, and all living beings, emphasizing ethical vegetarianism (veganism) and animal rights
BHAKTI
भक्ति
Acknowledgment that God/Self-realization is the goal of all yoga practices; can be expressed through chanting, the setting of a high intention for the practice or other devotional practices.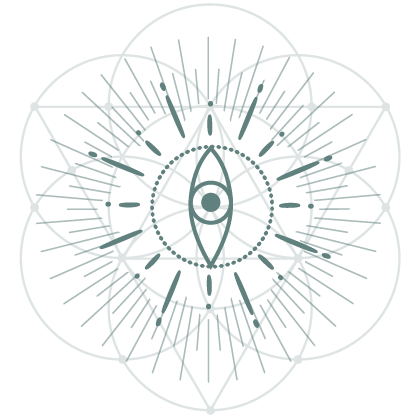 DHYANA
ध्यान
Meditation: connecting to that eternal unchanging reality within.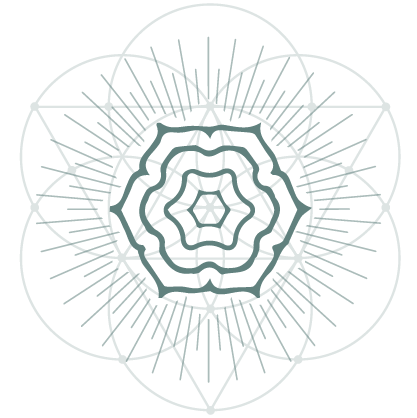 NADA
नाद
The development of a sound body and mind through deep listening; can be incorporated in a class using recorded music, spoken word, silence or even the teacher's voice.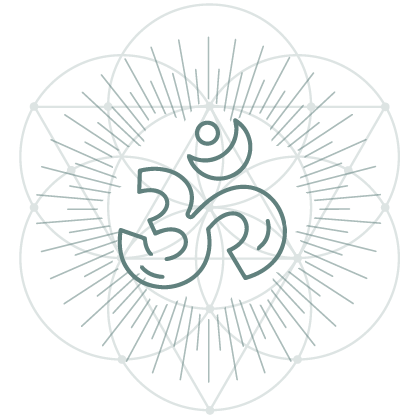 SHASTRA
शास्त्र
Study of the ancient yogic teachings, including Sanskrit chanting, drawn from the Focus of the Month to the extent possible.
Activism
Yoga means "to yoke" or "to unite"—to know oneself as one with all that is. Yoga practices are a means to overcome avidya, the ignorance that distorts one's perception of oneself and others. Using asana as a method to attain Self-realization or enlightenment means exploring the true, practical, physical meaning of the term asana as "our relationship to the Earth"—that is, to other humans, animals, plants, things, the planet itself and all of manifestation. What could be more physical than what we eat, where we live, and who we live with?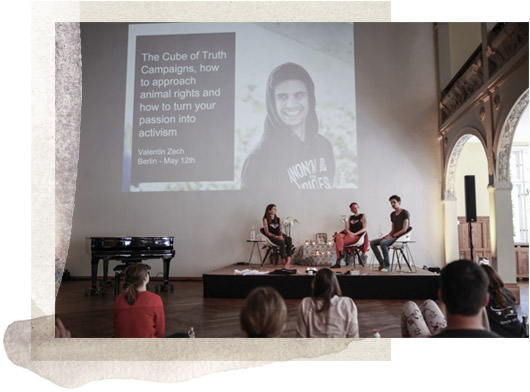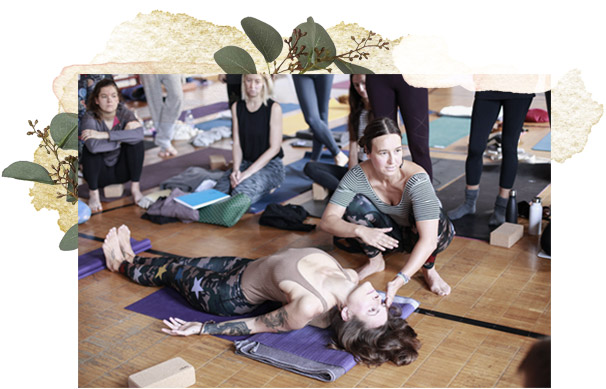 INNOVATIONS
Jivamukti Yoga has been an innovator in yoga for the last 30 years. From raising the bar for yoga teacher training standards with 300-hour (instead of 200h-hour) foundation and 500-hour (instead of 300-hour) apprenticeship programs, to making yoga "cool and hip" according to Vanity Fair, find out how Jivamukti redefines what is means to be practicing yoga today.
"Without JIVAMUKTI, yoga would still be an obscure practice of a few"
THE NEW YORK TIMES