"Jivamukti Global is led by inspired and committed individuals Hari Mulukutla (United States) and Camilla Veen (Norway), who work tirelessly to preserve the Jivamukti Yoga Method, distribute the books, protect the intellectual property, and ensure the quality of teachings for the benefit of the many thousands of current and future teachers and practitioners world-wide." 
– Sharon Gannon
In 2017, Sharon Gannon and David Life retired from public life and entered into the vanaprastha stage (forest dwelling), in order to deepen their yogic sadhana. They entrusted the Jivamukti lineage into the capable hands of certified Jivamukti Yoga teachers, Camilla Veen of Norway and Hari Mulukutla of the United States and created a new partnership with them called Jivamukti Global.
At Sharon & David's behest, Hari oversaw the Jivamukti Yoga School in New York during its final years until its closure just before the 2020 COVID pandemic.  Camilla & Hari continue to oversee the operations and development of Jivamukti Global.
Jivamukti Global is the only entity that has the authorization to conduct all of the Jivamukti Teacher Training courses, developed by Sharon Gannon and David Life, including the 300 HR Jivamukti Yoga Teacher Training, the 800 HR apprentice program, the Advanced Board, the Jivamukti Immersion Course, and the 75 HR Jivamukti Teacher Training Course (offered by official JY Studios), as well as to authorize the opening of new Jivamukti Yoga studios.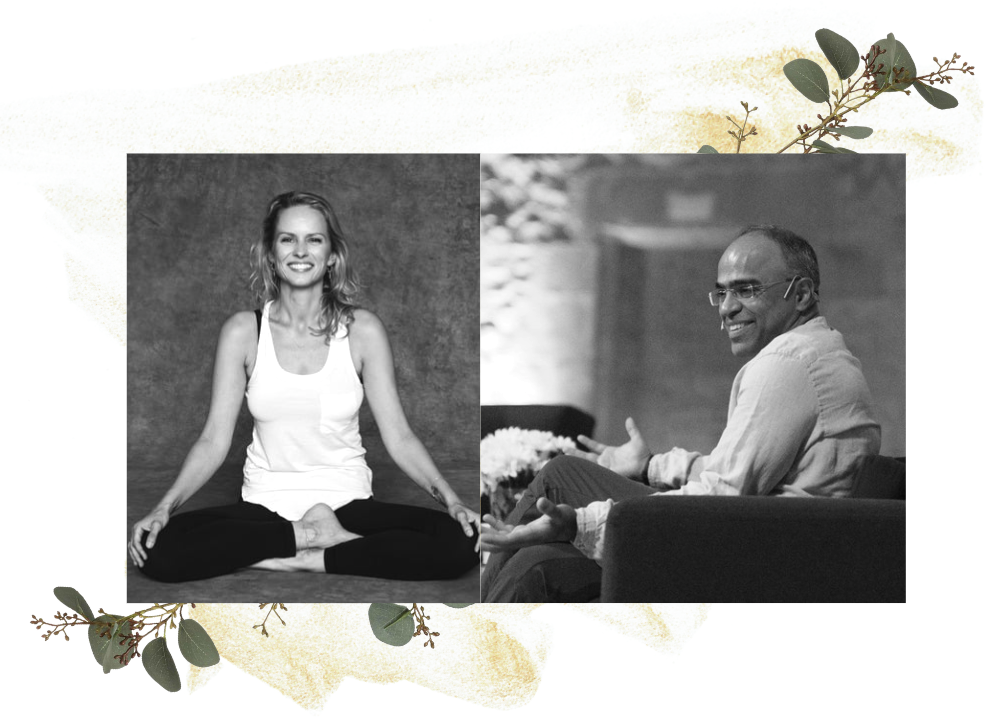 Camilla Veen first encountered yoga as a young child when she observed her mother in odd positions while doing breathing exercises on the living room floor at home. The fascination for yoga started already then! Camilla has practiced yoga since the spring of 2000, and received the 300- hour certification as Jivamukti Yoga Teacher in the fall of 2003. She is an Advanced Certified Jivamukti Teacher and is currently one of the facilitators of the Jivamukti Yoga Teacher Training program. Through her passion and confidence, Camilla has influenced many Jivamukti students on their path to becoming teachers and continues to galvanize the growing Jivamukti community in Scandavania and Europe.
Camilla founded Atha Yoga in Stavanger, Norway in 2005. 12 years later, in 2017, Atha Yoga was transformed into a certified Jivamukti Yoga Center, and is now Jivamukti Yoga Stavanger. Camilla is the director of the center where she is also responsible for the faculty and the yoga program. She teaches Jivamukti yoga classes and workshops in Norway and Internationally. It is the holistic perspective of Jivamukti Yoga that appeals to Camilla – with equal emphasis on the spiritual and mental aspects of yoga as well as the physical components. She is eternally grateful for all the inspiration, encouragement and love that she gets from her teachers, Sharon Gannon and David Life.
Hari Mulukutla  is a student of Yoga, Sanskrit and Bhakti.  Hari seeks to connect the wisdom of the ancient scriptures along with the knowledge of contemporary science and technology. Born into a family deeply rooted in Hindu spiritual traditions, his parents were both fluent in Sanskrit, his childhood was imbued with the richness of scriptures in their original form.  Hari's spiritual awakening continued at Ananda Ashram, a sanctuary of tranquility and spiritual enrichment. The teachings he received and the inspiring people he met were transformative, sparking a profound journey into self-discovery and spiritual evolution.
He is deeply grateful to the teachers of Ananda Ashram and the disciples of Shri Brahmananda Sarasvati including Sharon Gannon and David Life, founders of Jivamukti Yoga, who have enriched his spiritual journey with their wisdom and love. Hari's friendship with Shyam Das was instrumental in deepening his understanding of Bhakti, Kirtan, and the concept of spiritual happiness, or Sat-Chit-Ananda. Hari is a certified Jivamukti Yoga teacher.