2018 Moon Days

Jan 1, 16, 31
Feb 15
Mar 1, 16
Apr 1, 15, 29
May 15, 29
Jun 13, 28
Jul 12, 27
Aug 10, 26
Sep 9, 24
Oct 8, 24
Nov 7, 23
Dec 7, 23

Ashtanga Yoga Guidelines

Students should not eat before practice, however may drink a cup or water, tea or juice. leaving at least 30 minutes before practice. Ideally your digestive system should be as empty as possible – early morning practice is best after emptying the bowel and bladder.
Do not drink water during practice, but wait until after you have rested.
Students should be clean and showered prior to practice.
Women are advised to take rest for the first three days of menstruation as engaging the bandhas ( internal muscular locks ) at the time is counterintuitive to the downward action of their cycle.
Please inform us if you have any injuries, health problems or if you become pregnant, so we can adjust your practice accordingly
The Ashtanga Yoga method is intended to be a daily practice or to practice as much as you can with one practice per day. However one day of the week should be taken as rest day.
Tradition calls for rest on the New Moon and Full Moon Days if you have a daily practice. The reason for not practicing on New and Full Moon days are due to the extreme polarities of the moon's energy.
---
Teachers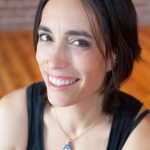 Lori Brungard is a seasoned teacher who has been practicing and teaching yoga for over 25 years. She began her yoga practice in 1988 with Sharon Gannon. In 1996, she travelled to Mysore for the first time, where Sharon and David introduced her to Sri K. Pattabhi Jois. She completed the yearlong certification in Jivamukti Yoga in 1999, and then returned to Mysore to continue her studies with her beloved guruji, Sri K. Pattabhi Jois, returning over 14 times, to spend over a year studying with him. She now holds an Authorized Level 2 teaching certificate through KPJAYI. She has contributed an essay about her experiences practicing in Mysore with Guruji to the recent book, Strength and Grace, a collection of essays by women of Ashtanga Yoga, available directly from Lori in class, and through ekaminhale.com. She is full of gratitude for the path towards light that has been shown her by Sharon, David, and Guruji.
Lori is an Adjunct Lecturer of yoga in the Dance Department at Hunter College, where she developed a curriculum for a course in the Ashtanga Yoga system. As co-director of Ashtanga Yoga Shala from 2002-2007, she developed courses as resources for serious students and teachers.
Through her ten-year career in dance, Lori learned a deep awareness of human anatomy. Her work as a Thai Yoga therapist has added an energetic component to this understanding. Her skills as a teacher lay both in her sensitive hands-on adjustments and her ability to see underlying causes of challenges, and thus how to create change. To deepen and broaden her knowledge, Lori completed Richard Freeman's teachers' intensive in 2012, studied Sanskrit with Vyaas Houston and M. Jayashree, and has been studying therapeutic applications of yoga with the Mohan family since 2011. She is currently pursuing her MFA in Digital and Interdisciplinary Art Practice at City College.
"Lori is without a doubt, one of the best teachers of yoga that I have ever had the pleasure of learning from. Her body intelligence and ability to convey it verbally is nearly unmatched. Throw in the fact that her sense of humor, compassion and patience make her approachable, and what you have are some very lucky students." – Lauren Cahn
For more info: ashtangasadhana.com or Facebook: ashtanga.sadhana
Adam Wade combines softness and strength in his life and his yoga practice. He is a long time student of yoga master of R. Sharath Jois at the renowned Sri. K. Pattabhi Jois Ashtanga Yoga Institute in Mysore, India, and holds a level 2 KPJAYI authorization. In New York he has studied with KPJAYI-Certified teachers Eddie Stern of Ashtanga Yoga New York and Sharmila Desai. Adam teaches private sessions in New York and has taught at retreats in locations around the world, including the recent the Namarupa Himalaya Yatra.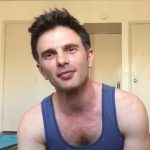 Ben Ponte has been practicing Ashtanga Yoga for 20 years and teaching for 15. He has practiced with some of Australia's most respected teachers, including Eileen Hall and Graeme Northfield, and is authorized to teach by R.Sharath Jois. He has travelled to Mysore and India extensively. Ben co-taught the Mysore program at Ashtanga Yoga Upper West Side from 2012-2016.

Ben is also practicing artist and has exhibited in Australia, India and New York. Informed by his experience as a yoga practitioner, his work explores themes of embodiment and dislocation, and integrates the discipline of Svādhyāya (study of self) into visual arts context. His most recent work explores the effects of digital media on the body and the changing relationship to public and private space.
---
Opening & Closing Prayers
Opening Prayer
I bow to the lotus feet of the Gurus
The awakening happiness of one's own Self revealed,
Beyond better, acting like the Jungle physician,
Pacifying delusion, the poison of samsara
Taking the form of a man to the shoulders,
Holding a conch, a discus, and a sword,
One thousand heads white
To Patanjali, I salute.
Closing Prayer
May all be well with mankind.
May the leaders of the earth protect in every way by keeping the right path.
May there be goodness for those who know the earth to be sacred.
May all the worlds be happy.