Sharon's Raw Green Soup (with Video)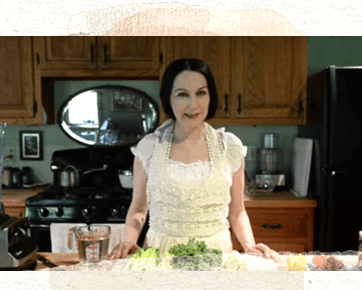 Sharon shares her raw green soup recipe, with video.
2-1/2 cups mixed lettuce greens, tightly packed
4 cherry tomatoes
1/2 apple, cored
1 tsp. spirulina powder
1 T. olive oil
salt & pepper to taste
1 to 2 cups water
Place all the ingredients except the water in the bowl of a food processor or in a heavy-duty blender jar. Add enough water to blend, and then adjust to yield a smooth and creamy consistency. Pour into a glass.