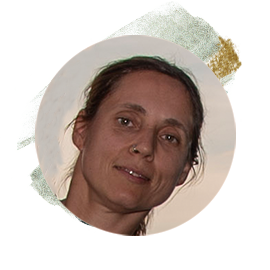 Bettina is originally a social care worker. Teaching yoga is the perfect addition for her. Both jobs are about being there for other people and seeing what they need. This is a highly spiritual practice since we get away from our small egos.
She truly believes in the transformative power of a regular yoga practice. Because everything we do on
the mat can be transferred to our daily life. Over time we can become stronger, softer, more
heartfelt, content and courageous.
She completed her 300 hour teacher training in November 2018 at Chiemsee/Germany with Yogeswari and Anja Kühnel, under mentorship of Martyna Eder.
Almost right after she went on a year long journey through India, Nepal and other asian countries where she spent her time with teaching and practicing yoga, exploring and diving deep into the culture where the yoga tradition is rooted.
From 2020 to 2022 she did the 800hrs apprenticeship with her Mentor Dana Sertel at Peace Yoga Berlin.
Now she lives in Leipzig, where she is building up the Jivamukti Community.
What she loves most about Jivamukti is the spiritual activism taught by the founders. Being a part of this tradition means to her walking a spiritual path while still being in the world with all it's problems and doing the best to make a difference.