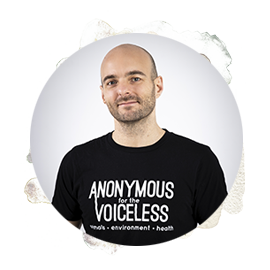 Those things which we dedicate ourselves to with the right intentions always have the best results. My practice is one that takes place off the mat and outside of the confines of a traditional yoga setting as much as possible. Ahimsa has been most prominent for me and sees me lend my voice to the voiceless through organizations like AFV, and other actions. The more we love all beings sincerely the more we are able to love ourselves truly and deeply. When we do this we start to see the lines blur between the individual and collective consciousness.
Shortly after my first experience with Jivamukti Yoga I enrolled in the JYTTC in India. That same year I completed the 800+ hour JTAP with the wonderful Karina Gusalova, to whom I am eternally grateful to for her guidance and helping me to focus the fire that burns within.
Yoga is for everyone and my goal is to make the teachings of yoga available to all people, regardless of social standing, financial abilities or nationality.
I am humbled to be one of the first Jivamukti Yoga teachers in Poland and ever so grateful to those who have helped me along the way.