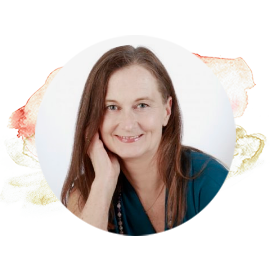 Jutta started as a yoga student in 2002, and began teaching in 2005, while living in Munich. Born and raised in Wiesbaden/Germany, she graduated from the University of Munich with a Master's Degree in Communications and worked in advertising.
Balancing an exhausting job a physician advised her to "do some yoga". She started and tried various teachers and methods. Although Jutta wasn't really dedicated at that time, she could feel the benefits of yoga. In 2002 the Jivamukti Yoga Center opened in Munich and she stumbled into an Open class, not expecting that she would leave the studio afterwards with the feeling of having arrived at her spiritual hOMe.
Practicing more and more it became clear advertising couldn't be her job for the rest of life. It was a calling to teach yoga to share with others the benefits one can receive from yoga. Completing the 300-hour Jivamukti Yoga Teacher Training in 2005 with her beloved Gurujis Sharon Gannon and David Life at Omega and after her JTAP in Munich she became Advanced Certified Jivamukti Teacher in 2009. As she loves travelling a lot, she also teaches a couple of weeks per year at the Jivamukti Center at Schloß Elmau, at Daya Yoga in Bern/Switzerland and other Yoga Studios around the globe.
Honoring the teachings of Sharon-ji and David-ji Jutta is grateful for their presence in her life. Jutta is always thankful for her teachers in the past, present, and future and acknowledges that life itself is the greatest teacher for us.