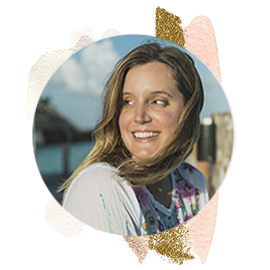 Lindsay "LuLu" Simmons is a renowned intuitive healer, beloved yoga teacher, international retreat creative director, and holds a Bachelor's Degree in Psychology and a license in massage therapy. She regularly offers retreats in beautiful locations around the world and it's a special treat to catch her for a heartfelt yoga class when she's in town.
The mindbodyheart is her main area of study and over a decade in the wellness industry has made LuLu a true and clear conduit for healing.
Lulu teaches leaders, healers, and teachers how to embody their unique medicine.
Her approach to mindbodyheart wellness, which includes intuitive coaching, energetic tuning, meditation, plant essences, soul alignment, yoga asana, and more, reveals your body's own abilities and awakens the innate healer within you.
All of her work is centered around soul integration and embodied leadership. She is an expert in seeing, understanding, and guiding you towards mindbodyheart wellness and soul alignment, an energetic strategy intuitively designed around your own unique energy.
A session with Lindsay, whether in-person or virtual, typically includes a variety of healing modalities and tools for processing your experience. Lindsay's guidance can help you feel empowered, nurtured, and connect you to embodied wholeness, a deep centering within yourself.
You are here to know yourself.
You are here to know your power.
You are here to use it for good.