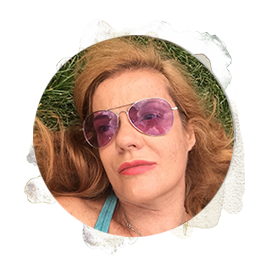 I completed the 300 hours tt in Uk in 2012, plus various immersions in Switzerland with Yogeswari and Ruth Lauer Manenti. I have been studying yoga for the past 15 years. I tried several methods but I stuck with Jivamukti because it's a well rounded training (not only asana but meditation, sound and study of scriptures) and because it taught me the value of compassion, serving and uplifting other beings. In the end it's all about love!
I consider myself lucky because I bumped into this yoga school by chance in 2008 in Ny and only after a few years I met Sharon and David. Whenever I go through difficult times I reach for their classes, their books, their teachings, their words, they never fail me. Jivamukti classes can be vigorous but they are entertaining and teachers are very in tune with students : they do not show off, they serve. This is why I decided to become one.
I am also a journalist, I have got 3 kids, 2 cats and 3 dogs. Yes my life in Italy is busy and can be messy!