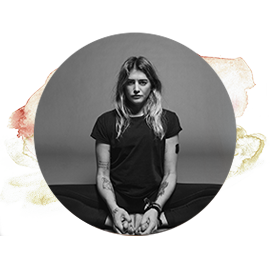 Marie is an advanced Jivamukti yoga teacher who loves to chant.
Together with Janka she opened the Roots Yoga Studio in 2019 in order to give yogis a place where they can experience the beautiful philosophy of yoga together. Marie completed the Jivamukti teacher training 2017 in Costa Rica. Accompanied by her mentor Anja Kühnel she finished her apprenticeship in the years after.
Yoga teaches Marie to be grateful for what is and not to always want more of what could be. Yoga also teaches her to be strong but also soft, courageous and kind, not just in her physical body but in her mind, heart and attitude towards herself and through compassion to all other beings.