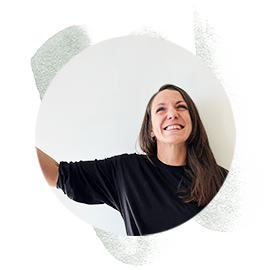 Virginia was born in Valencia (Spain) and after living in Hamburg and Barcelonafor many years, she has finally come back to her roots. Now she calls Valencia her home again and is grateful to be able to spread JIvamukti Yoga there.
She took her first class back in 2015 as she was working in a multinational engineering company and yoga has been part of her life ever since then. She had mainly practiced Ashtanga when she discovered JIvamukti Yoga. The method just felt so close to her heart. After graduating from her 300H certification, she decided to change her life and started to build a yoga studio by the sea in a small city north of Valencia.
She is forever grateful to all the people and teachers passing on these teachings.
Find her at www.blauyoga.com