Walk the Right Path from Japan
by Yuri Ogawa | September, 2022
Looking back to think about my yoga journey in Europe was like a long long meditation.
Constant walking the right path with yoga practice (Abhyasa), and always believe that path: faith (Shraddha)and letting go of the obstacles that come across unexpectedlly even if it's good or not: non-attatchment (Viraga) ensured the path to becoming an Advanced Certified Teacher. I just humbly walked the path that was given to me.
If you already have a clear goal you want to achieve through Jivamukti Yoga method, and if you want to carefully share your deep wisdom in a good way, I truly recommend taking 500h JTAP first, and then, take an Advanced Boarding Exam.
If I had to say one piece of advice, "Once you set it, be with it."
It is important to set a clear intention for both (the JTAP and Advanced Board) including preparation period.
I followed the same path which is the same as 3steps that Jivamukti Yoga recommends when we practice meditation (Dhyana).
 Choose your seat (your goal)
Be still (be present in your life)
Focus.
Just this process with repeatition causes toward one of my goal of yoga journey.
There is one commentary in Yoga Sutra, and it is said like this "When the disciple is ready, the guru will appear in front of ."
The road (Marga) of finishing JTAP and becoming an Advanced teacher appeared in front of me because I'm ready. The grace (Pushti) happend because I accepted, and dedicated it. Making efforts (Mryada) made me improved to teach in English/ Japanese either.
Whenever something difficult happens, I tried to open the Yoga Sutra of Patanjali which is a bible of my life. Sometimes the scripture is like a nautical chart, guiding me through the ocean without hesitation, and other times it is like a best friend, supporting and encouraging me to progress this path. Especially before the exam of the two , I always turned to some page in Sutra, and got inspired and calmness by the greatness of it.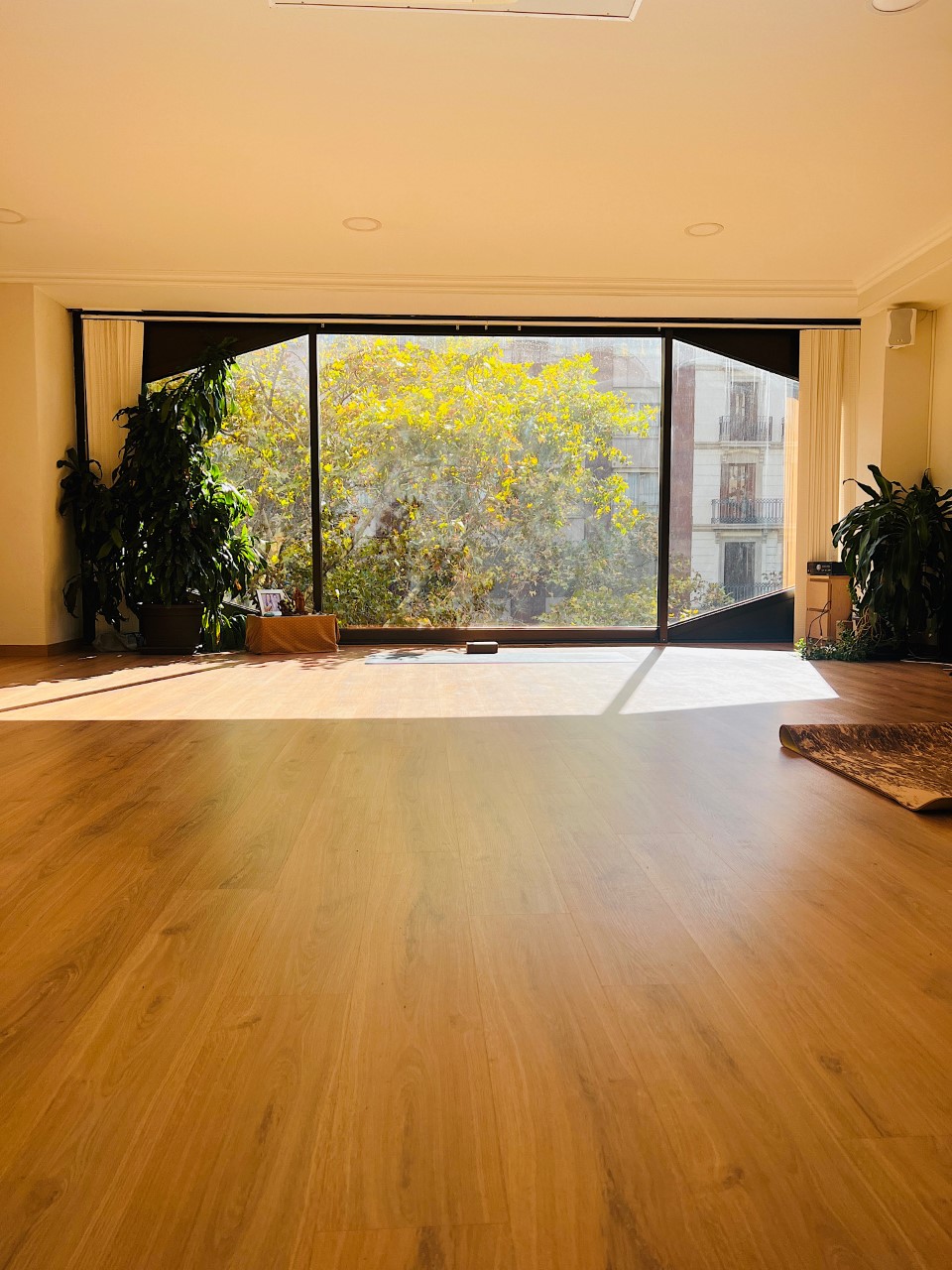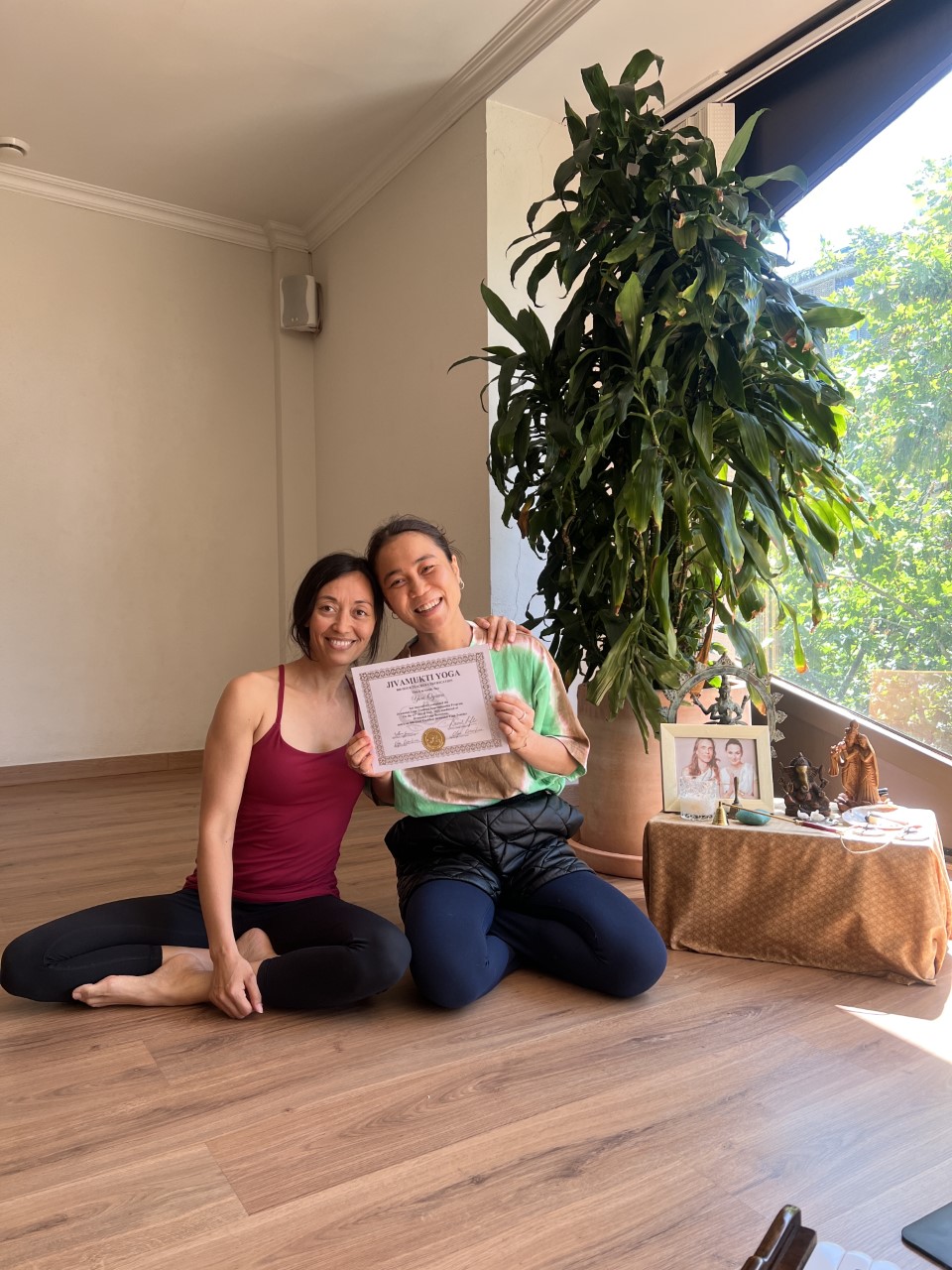 Like this Focus Of The Month : Scriptures (Shastra), we learn many things through the scriptures. Thanks to learning Jivamukti, I was reminded once again of the importance of experiencing the unchanging truth in a world I haven't see yet.
If you choose the path of the two like me, it's easy to bless to decide the path you choose and receive something to realize the important things again through Jivamukti.
And yes, we realize that there is nothing matters when we experience a series of "up & down" events of our life, and to look at the long term with them, like a bird observing the world from the sky.
Life in different countries (actually I stayed 4 cities while in Europe, Barcelona, London, Paris and Berlin…all for Jivamukti) made me a lot of problems, but I'm sure that even if I look back my staying in Europe, now I feel it wasn't a big deal is because I'm on the right path of yoga.
Everything makes sense.
Everything happens in a correct way.
All we have to do is just zoom in our inner world with concentration (Dharana), and zoom out with acceptance of diversity and observation (Saksi). So even if I become an Advanced Teacher, nothing will change. There is always one truth, and no matter where I am, there is only one thing I do, walk the right path toward the liberation (Samadhi).
A desire of walk this path through compassion for any kind of being will continue without change in my
yoga life.