FEBRUARY 3 – MARCH 1, 2024
FEBRUARY 3 – MARCH 1, 2024
Petros Haffenrichter
Facilitator
Advanced Certified
Munich
Germany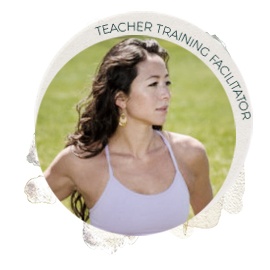 HaChi Yu
Facilitator
Advanced Certified
New York
United States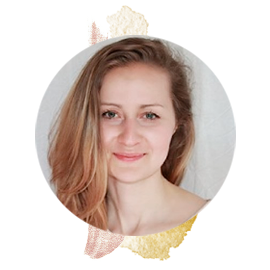 Karina Gusalova
Mentor
Advanced Certified
Barcelona
Spain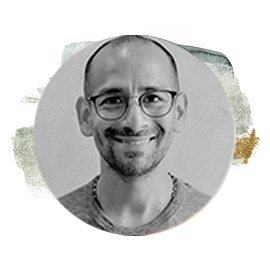 Juan Sierra
Mentor
Advanced Certified
Berlin
Germany

Tone Haugland
Mentor
Advanced Certified
Stavanger
Norway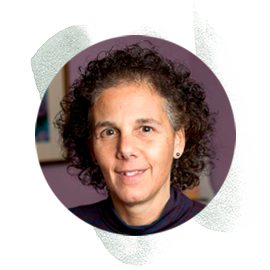 Lori Zucker DPT
Anatomy
Honored Teacher
Livingston NJ,
United States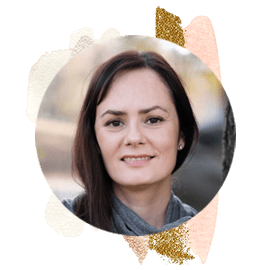 Manorama
Sanskrit
Honored Teacher
New York
United States


There is something undeniably sacred about the journey to India, the land where the teachings of yoga were first heard them as cosmic music by saints and sages, where people have been practicing those teachings for thousands of years without ceasing. Let yourself be inspired and activated by the special magic of this journey, whether it be your first or you've been there many times before.
The Five Tenets of Jivamukti Yoga Come Alive in India

Indian cuisine as you will enjoy all month long naturally lends itself to a sattvic vegan diet, encouraging lightness and spirituality through compassionate eating

Temples and ashram community inspire the heart and mind
Remove distractions of daily life, so meditation practice becomes effortless

Kirtan is a way of life at Govardhan Ecovillage
Be surrounded by individuals who know the holy scriptures inside and out, and learn use them as a guidepost for everyday life.
About Bhakti, Radhanath Swami, and The Journey Home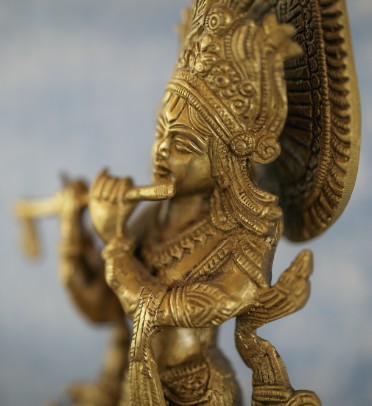 Bhakti is the yoga of devotion, which takes the energetic science of yoga from practice into an experience of transcendental joy. It is perhaps one of the most magical aspects of Jivamukti Yoga, expressed through chanting and spiritual storytelling.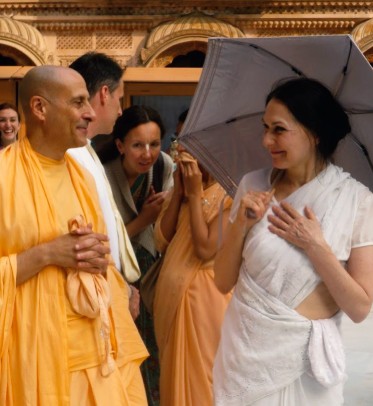 The Jivamukti Method's sincere connection to traditional lineages and spiritual communities in India includes our association with Govardhan Ecovillage, the ashram home of Radhanath Swami.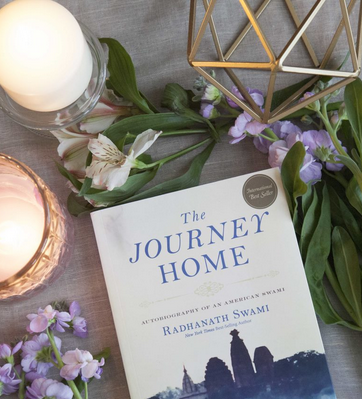 The Journey Home is Radhanath Swami's inspiring story in which a search for God and Guru led the young American teen from Europe to India on foot, where he faced challenges, met treasured friends, and ultimately created the very place where you will travel for your own profound transformation.
Tuition for the 300HR Jivamukti Yoga Teacher Training is $6550.

Total costs include tuition plus accommodations package as listed below.

Scholarships are available for those who meet financial eligibility criteria. Please enquire by writing to tt@jivamuktiyoga.com.
Includes: Accommodations, fees, 3 vegan meals per day.
Not Included: Tuition, travel to India, transportation to/from the airport, books/materials, small onsite incidentals e.g. laundry service.
Single & Double Rooms, Non AC
Garden View
Mountain View
Small Room Heater
Private Bathroom
Electric Tea Kettle
Single: $2850
Double (per person): $2050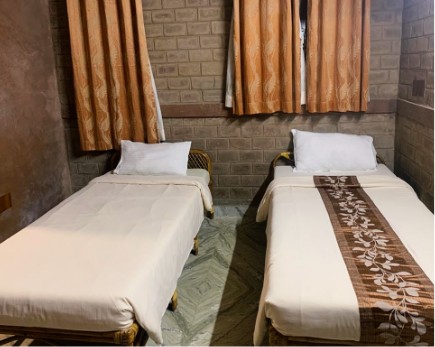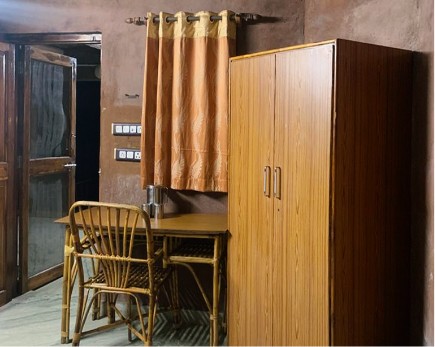 Single & Double Rooms, with AC
Two Large Single Beds
Balcony View
Mountain View
Living Room Terrace
Air Conditioning Small
Room Heater
Private Bathroom
Electric Tea Kettle
Single: $4900
Double (per person): $2900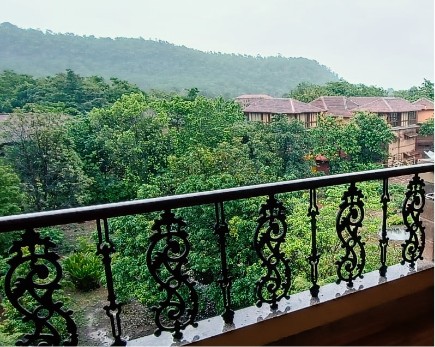 Online Training
The upcoming 300HR Jivamukti Yoga Teacher Training in India will be Residential only. The online teacher training will be offered separately, later in 2024. 
We are moving towards two separate experiences to ensure the highest level of teaching for each group of students, residential and online. Please contact tt@jivamuktiyoga.com for more information.
Travelling to the Jivamukti Yoga Teacher Training at Govardhan Eco Village

Important Registration Dates & Deadlines
| | |
| --- | --- |
| Registration Begins (50% Deposit holds your space) | April 2023 |
| Refunds/cancellation allowed ($1,500 nonrefundable) | Until Nov 3, 2023 |
| All fees are strictly non-refundable and non- transferable, non-negotiable | After Nov 3, 2023 |
| Balance Due, Registration Closes | January 6, 2024 |
| Arrival Day | February 3, 2024 |
Prerequisites

Preparing for the JYTT is a journey in itself, between reading modern and classic yoga texts, writing spiritual commentaries, practicing and memorizing two different 90 minute Jivamukti classes, and getting familiar with anatomy concepts. Don't miss the opportunity to be well prepared. As the training is very intense schedule wise and full of profound content, the more time you spend preparing the more likely it will be you can remain grounded during the experience. Please be sure to refer to the expanded instructions in the registration, also published here.
Read Only

Eternity is Happening Now, Vol I & II
by Sharon Gannon

Yoga Assists
by Sharon Gannon and David Life

Textbook of Yoga Psychology
by Ramamurti S. Mishra, M.D. (or Patanjali's Yoga Sutra, any reputable translation)

Hathayoga Pradipika
by Swami Muktibodhananda

The Bhagavad Gita
by Winthrop Sargeant
(or any reputable translation)

Read and Write 5 Spiritual Commentaries

Jivamukti Yoga: Practices for Liberating Body and Soul
by Sharon Gannon and David Life

Yoga and Veganism
by Sharon Gannon

Pick one of these: The Journey Home: Autobiography of an American Swami by Radhanath Swami or Autobiography of a Yogi by Paramahansa Yogananda 

The Magic Ten and Beyond
by Sharon Gannon

Focus of the Month
(choose one from the current calendar year or the immediately preceding calendar year)

Practice, Memorize, Transcribe Classes 6 & 7

Transcribe each class by writing out, word for word, everything said by Sharon and David in the recordings, starting with the chanting but some choose to also transcribe the whole dharma talks at the beginning. Include breath counts, asana names, alignment instructions…. everything that is said as they teach the classes, like a script. You will submit these transcripts before TT begins, and additionally use them for personal reference.

These class recordings will be made available after registration. Please use the classic recordings by Sharon & David, rather than the 2023 updated version.

Class 6: Balancing with Sharon Gannon
Class 7: Backbending with David Life

Watch

Anatomy Introduction Videos
Be sure to take the quiz before TT begins
ARE YOU READY FOR THE EXPERIENCE OF A LIFETIME?!
Students from around the world have taken this course for a variety of reasons, at different times in their lives, with varied levels of prior experience. Please get in touch with our friendly registration team, to discover how the Jivamukti TT Journey fits into your path. If your heart is calling, even a whisper, don't wait to discover the way! We are happy to hear from you.
Bookings and Enquiries